Retread Villains Are a Go
Arrowverse

2018/2019 Season: Week 22
With Black Lightning wrapping up it's second season last week, and The Flash off this week, that leaves us with only three shows to go over. I stead of covering two in detail and then writing a bunch of notes about the third, we're just going to give the full treatment to all three.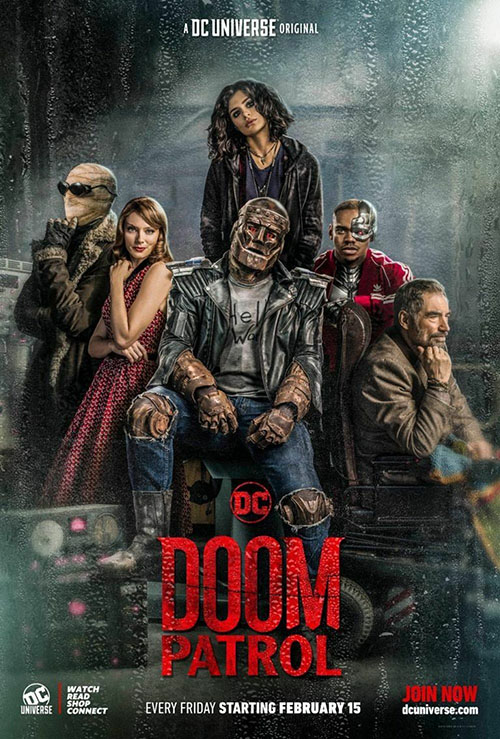 So this week, enjoy reviews from Doom Patrol, Supergirl, and Arrow.
Doom Patrol

, Season 1, Episode 6: Doom Patrol Patrol

Last week, after a complicated, timey-wimey plot to stop the apocalypse, Crazy Jane received a message from Mr. Nobody to look into the Doom Patrol. Not sure what or who that meant, Jane takes the message to the team. With a little research they find out that the Doom Patrol was a trio of three heroes: mentalist Steve Dayton / Mento, master of cold and heat Arani Desai / Celsius, and super-strong and magnetic Rhea Jones / Lodestone. After serving as a superhero team for years, the Doom Patrol disappeared from public view, never to return as heroes again. Jane, wanting more answers, grabs Rita and Larry and warps the three of them to the Doom Patrol home.

At the manor they find the Doom Patrol hard at work training a new generation of potential heroes. But things seem off, with little details not adding up. No one in the core team can remember the details of the last mission they went on, a battle with Mr. Nobody; although they're all certain they won they can't remember how. Soon, crazy things start happening, and our new heroes realize that the house they've been exploring is a lie and that the Doom Patrol didn't win their battle. Driven crazy by Mr. Nobody, the three heroes have been shut in this manor for years for the public good -- they're too dangerous, too crazy, to ever be allowed to roam around again. And maybe that was Mr. Nobody's point: mess with him and he'll drive you crazy, too.

"Doom Patrol Patrol" is a powerful little episode, and a very sad one. Although it's pretty obvious things aren't what they seem the second the hero team shows up at Doom Patrol Manor, it's the details of what's going on, and why, that are surprising. By the end, when the episode reveals that the three classic heroes were all driven mad and that this "school" we thought they were running is really just an old, dilapidated convalescence home, it's done enough to build up these characters that you genuinely feel bad for them.

In that regard the episode is great, but what it doesn't really do is push the story forward. Showing what the villain is capable of is great, but the team doesn't really know any more about Mr. Nobody now than they did before, least of all how to find him and stop him. And, sure, that's not the point of this episode, but we are six episodes in and the plot of the series is still meandering around. I liked this episode in particular but I hate that we still don't know where the series is going yet.

Still, what the episode does best is highlight the fact that this series is will to go to some very strange, very screwed up places. Titans, for all it's dark and broody trappings, is a very straight-laced superhero show, but Doom Patrol gets to serve as its wacky companion, a show that can follow whatever weird ideas it has and get as bizarre as it likes. Now it just needs to focus that energy on the plot moving forward.
Supergirl

, Season 4, Episode 16: The House of L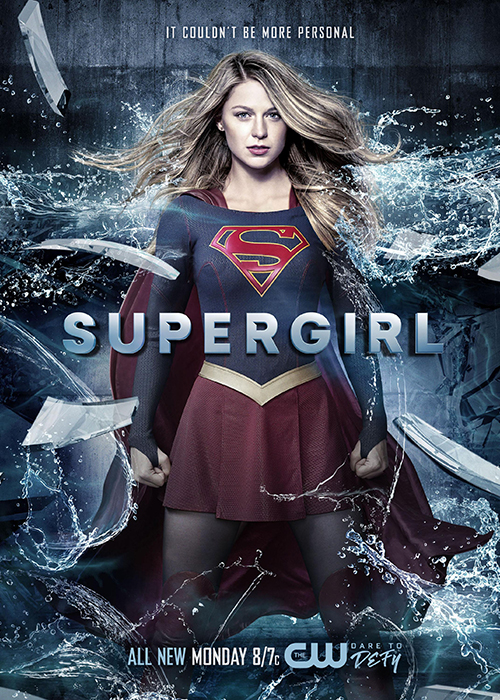 Hey, did you know that Lex Luthor was behind everything going on this season? Well you do now as "House of L" gives us a flashback episode that re-contextualizes everything we've seen so far and then ties the Red Daughter plot line into it in the process. Going back to the end of last season, when Supergirl's clone suddenly dropped out of the sky in Kaznia, we find that Lex Luthor has been on the case. He used his connections to regularly leave his prison cell (where he was serving 31 consecutive life sentences) to travel to Kaznia to investigate this new Kryptonian. The Red Daughter had no memory of who she was, so Lex took her under his wing, training her and, in the process, indoctrinating her against America. This then served to give the super-girl a world view that cast Supergirl in a bad light, and that then meant that he had his own Kryptonian under his control that he could use against the aliens he despises.
Everything else was all part of his plan as well. He needed someone to weaken Supergirl's stance on the world stage, so he created Agent Liberty. He needed access to the black kryptonite, so he found a way to give himself cancer (so his sister, Lena, who had the substance in her possession, would feel compelled to use it and help him). Each step of the process tied back into his plan with one goal: get rid of the Kryptonians, once and for all, so that he could rule the world.
I'm absolutely torn about this episode. On the one hand I don't like this plot line because it weakens everything that the series had been building before. The season seemed like it was trying to give us a new kind of villain for Kara to fight, one that she can't just take out with her fists. It was a villain that challenged her status as a symbol of hope and justice and the battle had to be waged with word and ideals. But it was also a political idea, a way of reflecting the show back on at our own world, contextualizing our politics within the series. It really worked well... and then the show seems to be throwing it all away for another fight between two Kryptonians (something that has capped every other season so far) in a pretty rote U.S. vs Russia (stand-in) story.
Maybe the show felt that, what with Russia being in the headlines now as a possible villain of our own world stage, they should do the same kind of storyline here. The problem is that having two Kryptonians, one for the U.S. and one for Kaznia, eventually punch each other a lot doesn't have the kind of political nuance a storyline like that would require. And it certainly doesn't make sense within the context of the rest of the season.
That said, I'm still loving the world Jon Cryer is doing as Lex Luthor. While I dislike how the show has stitched him into the proceedings, his performance is sublime. He fully inhabits the character, making him an evil, vile, charismatically scummy person and a fantastic villain to play against Kara -- he's everything she's not and vice versa. I really wish that he could have been the overt villain from day one this season even if that might have meant we'd lose some of the political commentary the show was building.
I'm still enjoying the series, but I don't think this twist helps the overall flow of the season. I do hope the show can find a way to make it all work because, up until now, the season was really great.
Arrow

, Season 7, Episode 17: Inheritance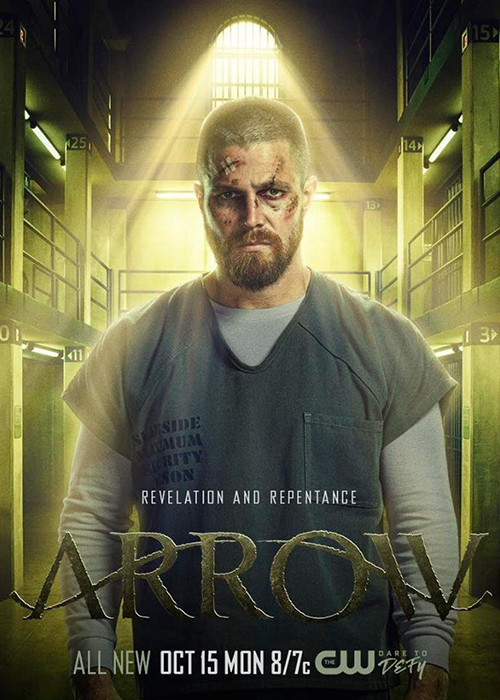 On the flip-side, here we have a show that's been floundering for weeks now. Last season setup the fact that Oliver had to go to prison for being a vigilante, so the first act of this season focused on that. But then it let him out after eight episodes and really didn't seem to know where to go from there. It's been staggering from one idea to another -- maybe Diaz is still the villain, or now it's a new secret criminal organization run by a guy named Dante and Diaz is a hero, but wait, no he's not and Dante isn't even running the organization -- and it's just become a total mess.
At the center of it all sits Oliver's sister, Emiko Queen. Introduced at the start of the season as the masked Green Arrow II, Emiko has basically been all over the place in her characterization. At first we thought she was a new vigilante hero, and then recently it was revealed she was working for Dante and his group, the Nine Circles (which, by the way, is such a dumb name). Now, though, it's show that she's actually the head of this whole super-secret, ultra-powerful criminal underworld and that Dante works for her, and it just doesn't work.
Remember, her big character motivator is that she wants to find her mother's killer. When it looked like she was working on her own and running the entire investigation into the murder herself, it made sense that she was struggling to find the killer -- it's hard to run an investigation like this on your own. But now, knowing that she has all of these resources and an entire evil organization at her back and call, it makes a whole lot less sense. Shouldn't her people have had the resources to do all this for her? Shouldn't they already have tracked the killer down? This seems like the kind of group where nothing happens without their say-so, but we're supposed to believe they can't track down one dude?
Plus, what's the point in having her work on her own as Green Arrow II for a while before revealing everything? If it was to get revenge on Oliver as a stand-in for the rest of the Queen family, there had to have been plenty of opportunities to do that before now (like when he was trapped in prison and couldn't escape). And if revenge is her whole goal, we've already seen that storyline (back in season five with Prometheus). Having Oliver have to deal with another well-trained vigilante out for revenge just feeds back into the feeling that this show has nothing new to say.
Nothing about this plot line feels fresh or new or interesting. It's just Arrow spinning its wheels and giving us the same tired stories over and over again. Honestly, maybe it's a good thing this series is ending next year. It really feels like it's said all it has to say at this point.
Elsewhere in the 'Verse:
That's it. We're done here for this week.